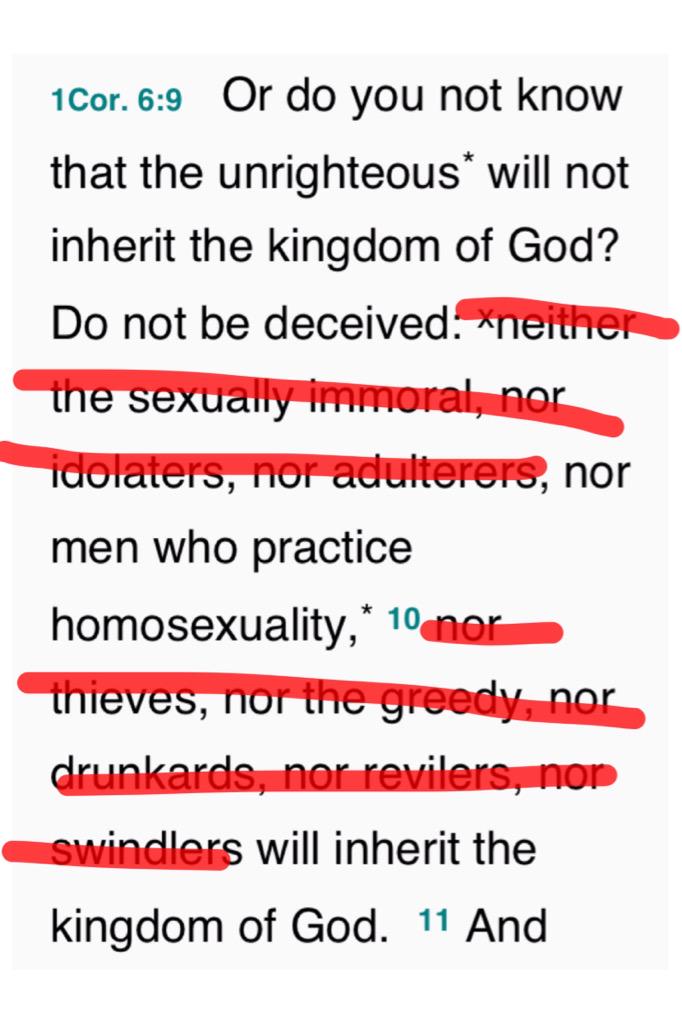 This is how some Christians typically read 1 Corinthians 6: 9. It's easy for us to point at the sawdust in another person's eyes. talk about their failings and point fingers at their imperfections because when we do that, we don't have to look at our own lives too closely.
Sin is sin. And we all sin. Let's try not to demonise people because they sin differently from us.
Good news here though! Jesus has taken care of the sin problem once and for all! Why not spread THAT news instead!?